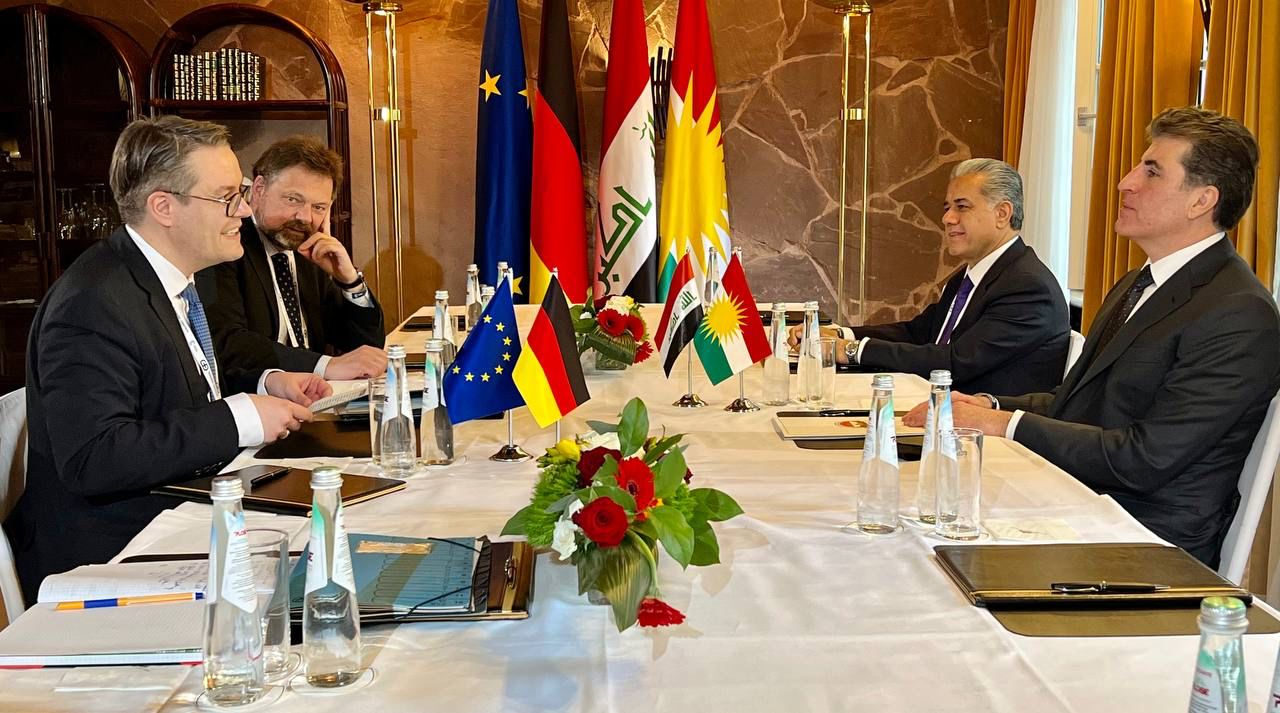 ---
2023/01/25 | 21:58 - Source: Shafaq News
---
(ThisDay |
Iraq News Now
)- Shafaq News/ On Wednesday, A German delegation headed by the Minister of State, Tobias Lindner, arrived in the capital of the Kurdistan Region on an official visit.The delegation will meet the Kurdish President, Nechirvan Barzani, today and PM Masrour Barzani tomorrow.Head of the Department of Foreign Relations Safeen Diyazi received Lindner at Erbil Airport, explaining that the guest would discuss the situation in Iraq and Kurdistan with Kurdish officials.Earlier, Lindner said in a statement that during the three-day visit to Iraq, one central topic would be discussed, "future German support for stabilizing the country.""My talks with the government in Baghdad and the Kurdish Regional Government in Erbil will cover the security and regional political situation.
In this connection, I will meet with representatives of the military missions Operation Inherent Resolve and NATO Mission Iraq.
In addition, I will learn about the current situation of the Yazidi community in the north of Iraq." He explained.
---