GCC condemns Iraqi Court ruling on Khawr Abd Allah agreement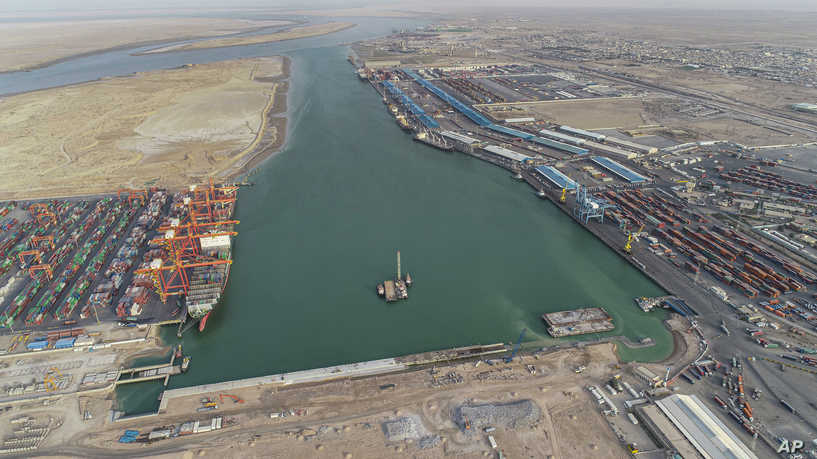 ---
2023-09-18 00:00:00 - Source: Shafaq News
---
Shafaq News / The Gulf Cooperation Council foreign ministers issued a statement on Monday regarding the Iraqi judiciary's decision regarding the Khawr Abd Allah agreement, describing it as "inaccurate and out of context."
The statement was released after the coordination meeting of the Ministerial Council of the Gulf Cooperation Council countries in New York, attended by the foreign ministers of the Gulf Arab states.
The council discussed current developments with the Republic of Iraq, calling on Iraq to take serious and urgent steps to address the negative effects of these developments, which resulted from the ruling of the Federal Supreme Court issued on Monday, September 4, 2023, and published on Thursday, September 14, 2023.
The ruling contained historically inaccurate and contextually irrelevant elements regarding the 2012 agreement between Kuwait and Iraq concerning the regulation of maritime navigation in Khawr Abd Allah, which was ratified by the Iraqi side in 2013 and deposited with the United Nations.
The Ministerial Council affirmed that these developments do not serve the relations with the Gulf Cooperation Council countries and violate international charters, treaties, and agreements, including the Security Council resolution.
Kuwait initiated international efforts in New York to discuss the maritime navigation agreement issue with senior officials from the United States and the United Nations. The Kuwaiti Ministry of Foreign Affairs had delivered a protest memorandum to the Iraqi Ambassador to Kuwait regarding the Federal Supreme Court's ruling on the maritime navigation regulation agreement in Khawr Abd Allah.
The Federal Supreme Court (the highest judicial authority in Iraq) ruled on the fourth of September of this year, declaring the unconstitutionality of the law approving the maritime navigation agreement in Khawr Abd Allah with Kuwait.