Iraqi Christians find renewed hope with American graduates, Press Republican reports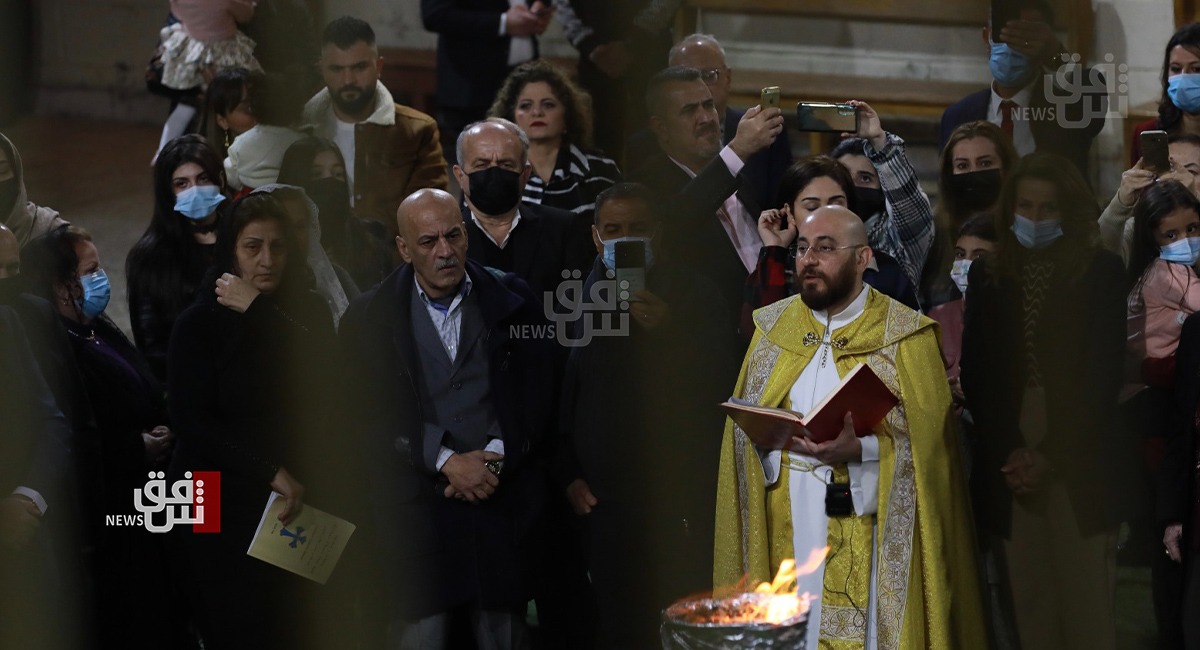 ---
2023-09-18 00:00:00 - Source: Shafaq News
---
Shafaq News/ A report from the Press-Republican highlighted the burgeoning exchange program that is "breathing new life into Iraq's Christian community."
Facilitated by the Chaldean Catholic Archdiocese of Erbil in collaboration with Ohio's Franciscan University of Steubenville, this initiative showcases the resilience and hope of Christians in a region often plagued by violence and instability.
While violence against Christians persists in places like Nigeria, Iraq tells a different story. Iraq's Christian population, once ravaged by the ISIS genocide that compelled many to flee from Mosul to Erbil, is on a path of revival, demonstrating unwavering faith and hope.
Archbishop Bashar Warda, a key advocate of the exchange program with Franciscan University, boldly asserts, "ISIS is defeated; Christ is victorious. The Church is back again. Mass is back again."
The program, highlighted by the Press-Republican, fosters cultural and educational exchanges and reshapes perceptions among young Iraqis about Americans. Initially perceived as job seekers, American college graduates participating in the program have won the hearts of locals with their deep faith, talent, and generosity.
Warda affirms that these young Americans journey to Iraq driven by a sincere desire to serve the Church's needs and to exemplify the compassion and kindness of American Catholics. "They show the beauty and kindness of American Catholics," Warda remarked.
In the aftermath of the ISIS crisis, Archbishop Warda, with the generous support of organizations such as the Knights of Columbus and Aid to the Church in Need, established a Catholic university and a hospital, among other vital services, to provide a future for Christian refugees who sought refuge in Erbil. These initiatives focused on education for children and employment opportunities for parents.
The Press Republican article recalls the dark days 2014 when despair gripped Iraqi Christians. "Iraqi Christians understandably were tempted to think 'this is the end... That there is no future for them in Iraq,'" the report states.
Yet, Iraqi Christians displayed remarkable resilience by openly professing their faith even in the face of ISIS. Bishop Thabet Habib Yousif Al Mekko emphasized that separating their identity from Christ was impossible. "Our language is Christian. Our customs and our culture are Christian. We cannot separate our identity from Christ. If we do, we will die," Thabet emphasized.
During the ISIS occupation, Christians were given a stark ultimatum: convert to Islam, pay a religious tax or face execution. Unyielding, the Christians chose to stand firm in their faith, leaving behind their possessions and fleeing with nothing but their unwavering belief.
Though the immediate threat of genocide has waned, Iraqi Christians still confront challenges. Bishop Thabet underscores their second-class status as a religious minority in a country grappling with corruption and everyday issues, including electricity bills.
The Press Republican's article sheds light on the fact that many Americans remain unaware of the enduring Christian presence in Iraq, dating back to the early days of Christianity. Thabet is determined to raise awareness about his people's enduring presence in the region and emphasizes the need for support.
While the struggles of Nigerian Christians demand attention and assistance, Iraq's Christians represent a story of hope and determination, as highlighted by the Press-Republican. Western nations have an opportunity to contribute to securing the future of Christianity in Iraq—a move that benefits all Iraqis as the Christian community continues to assist those in need, regardless of their faith.