Iraqi, Turkish transportation ministers discuss the Development Road Project in a key meeting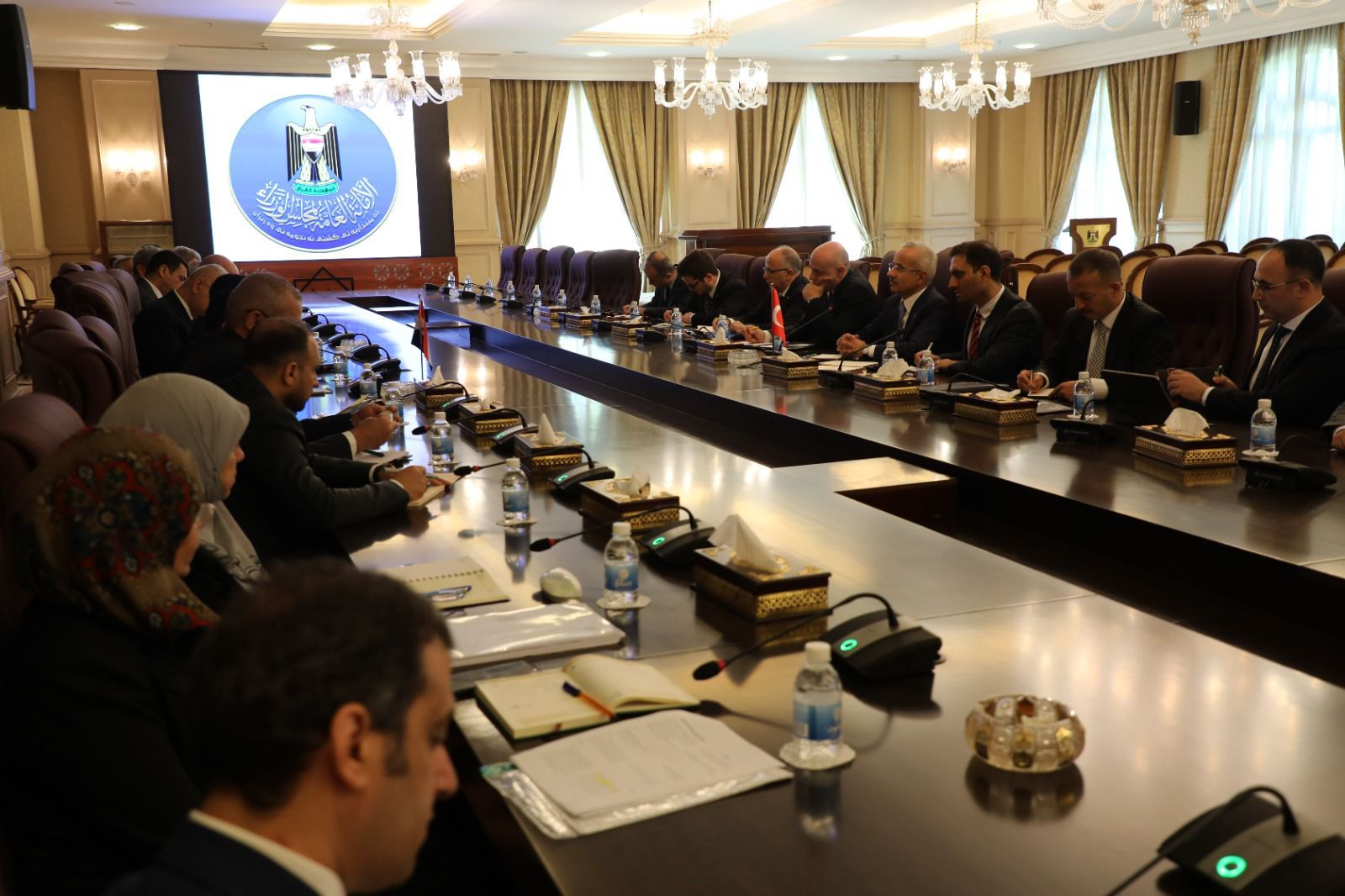 ---
2023-09-30 18:00:06 - Source: Shafaq News
---
Shafaq News/ Iraq's Transportation Minister, Razzaq Moheibs al-Sa'dawi, convened an expanded meeting in Baghdad with his Turkish counterpart, Abdulkadir Uralo?lu, on Saturday, to discuss the Development Road project.
Al-Sa'dawi stated, as conveyed by the ministry's media office, "We discussed a range of issues related to the Development Road project with the Turkish Minister of Transport and Infrastructure."
The meeting broached technical, legal, and financial aspects, bringing together high-level officials from both countries. "The economic model of the project, its various establishment phases, and its operation were also reviewed."
The meeting resulted in the formation of joint committees between Baghdad and Ankara to address technical, legal, and financial issues, aimed at resolving any related matters to commence the implementation of the project.
During the meeting, Uralo?lu extended condolences for the Hamdaniya incident and affirmed his country's full readiness to provide any assistance to enhance the relationship and cooperation between the two nations.
He highlighted the growing global transport corridors, asserting, "The Development Road will be the gold medalist among these corridors."
Uralo?lu noted that the Turkish government has coordinated with several European countries regarding the Development Road, expressing hopes for another coordinating council including Iraq and regional countries.
The Development Road project, estimated at $17 billion, aims to connect the significant "Port of Faw" on the southern Iraqi coast to the Turkish border, involving the extension of railways and roads. It aspires to transform oil-rich southern Iraq into a transit center, reducing travel time between Asia and Europe, competing with the Suez Canal. The Iraqi government envisions high-speed trains, traveling at speeds up to 300 kilometers per hour, alongside the development of local industrial and energy centers, including oil and gas pipelines.
As per the plans, major transport routes will be linked to the main Port of Faw on the Gulf shores by updating and constructing over 1.2 thousand kilometers of railways and express roads, connecting Iraq with neighboring countries.