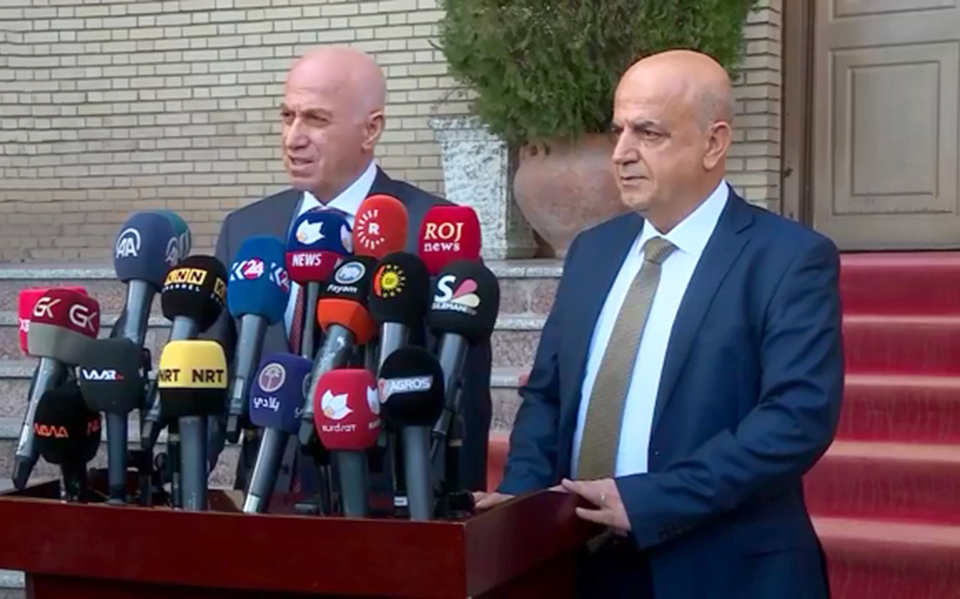 ---
2019/01/15 | 17:37 - Source: rudaw
---
(ThisDay |
Iraq News Now
)- A Kurdistan Democratic Party (KDP) delegation is meeting with the Change Movement's (Gorran) leadership on Tuesday to discuss faster formation of the Kurdistan Regional Government (KRG).
The delegation was strictly focused on government formation talks, a day after the KDP met with the Patriotic Union of Kurdistan (PUK) on the same matter.
Following their meeting the KDP and Gorran issued a joint statement.
"The meeting took place in a responsible atmosphere with the spirit of joint work and togetherness emphasized.

The speeding up of the formation of the government was stressed on the basis of much mutual understanding to bring about grassroots reform and provide services," read the meeting readout.
It added "both sides voiced significance of having the government involving parties joint programs.

For this purpose, the KDP and Gorran decided for each side to form two committees..."
The work of the committees will be to set out the involvement of government in mechanisms and measures.
"Both sides urged the need to speed up the government formation process and no longer delay it to respect the will of the voters," concluded the statement.
The Kurdistan Region held a parliamentary election on September 30.
The KDP won 45 seats in the September 30 election, the PUK came second with 21 seats, and Gorran came third with 12.
The KDP has been blamed for being too inflexible in formation talks.
---