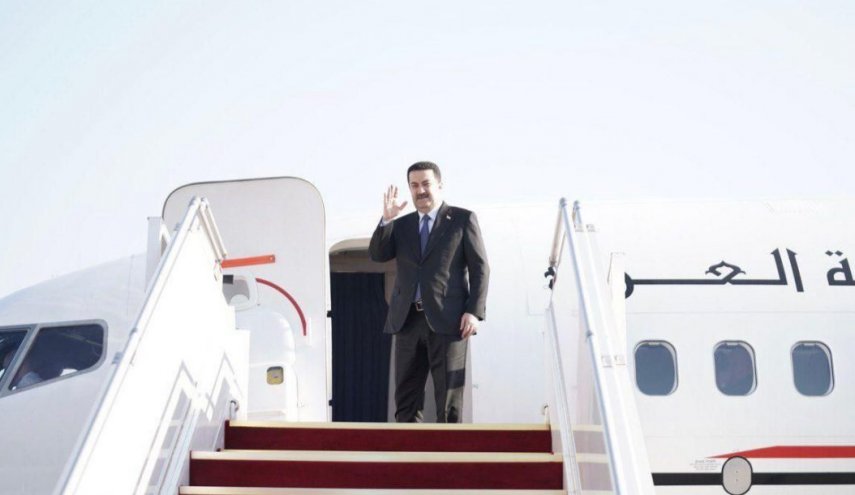 ---
2023/03/19 | 13:36 - Source: Shafaq News
---
(ThisDay |
Iraq News Now
)- Shafaq News / A government source revealed on Sunday that Iraqi Prime Minister Mohammed Shia al-Sudani will visit Turkey on Tuesday.
The source informed Shafaq News Agency that "Al-Sudani will discuss a range of issues with Turkish officials, including water, securing the borders, and trade." Al-Sudani received an official invitation from Turkish President Recep Tayyip Erdogan to visit Turkey last Tuesday (10/1/2023) and promised to attend.
During a phone call with al-Sudani, Erdogan emphasized the need to "end" the presence of the Kurdistan Workers' Party in Iraqi territory.
According to a statement from the Turkish presidency, Erdogan stressed that "Ankara attaches importance to the security, stability, and territorial integrity of Iraq, just as it does to Turkey's." He also confirmed that "ending the presence of the PKK in Iraqi territory is a necessity for the national security interests of this country." On Friday (17/3/2023), the Iraqi Ministry of Water Resources announced that a federal Iraqi delegation, led by Minister Aoun Dhiab Abdullah, will soon visit Turkey to discuss the repercussions of the water crisis and drought.
The announcement was made during a meeting between the Iraqi Minister and Turkey's Ambassador to Iraq, Mohammad Reza Konay, and his accompanying delegation at his office in the federal capital, Baghdad.
---