Iraqi wedding tragedy survivors speak out: "We Are Dead Inside"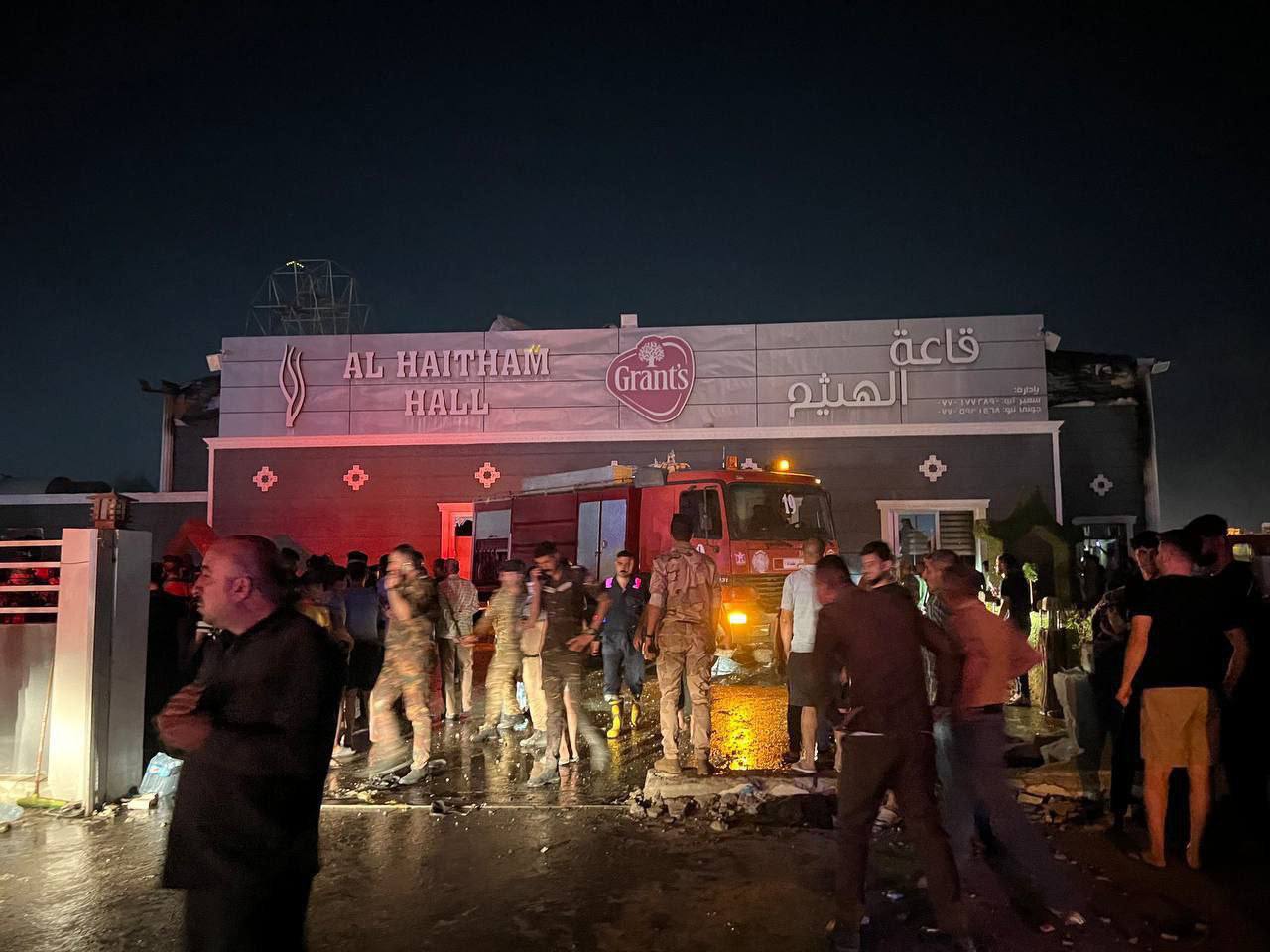 ---
2023-09-30 22:45:04 - Source: Shafaq News
---
Shafaq News/ A bride and groom, whose wedding turned into a horrifying inferno have spoken out about the tragedy that claimed the lives of more than 100 of their guests.
Revan, 27, and his bride, Haneen, 18, shared their harrowing experience with Sky News, expressing their deep sorrow and inability to continue living in their community after the devastating event.
Revan lost 15 family members in the fire, while Haneen, unable to speak due to her immense grief, lost ten relatives, including her mother and brother. At least 150 others were injured during the incident.
According to Sky News, despite their physical survival, the emotional toll has been catastrophic. Revan's voice, heavy with despair, revealed, "That's it, we can't live here anymore. I mean, every time we try to have some happiness, something tragic happens to us and destroys the happiness. So, it's best for us to leave."
He further added, "It's true that we're sitting here in front of you alive. But inside, we are dead. We are numb. We are dead inside."
The fire broke out during the couple's wedding celebration in a packed hall in Qaraqosh, northern Iraq. While initial reports pointed to fireworks as the cause, Revan believes the fire originated from an electrical short circuit in the ceiling. Video footage after the incident showed the couple dancing as burning material fell from the roof.
Amid the chaos, Revan guided his injured bride, hindered by her wedding dress, towards safety. Describing the ordeal, he said, "I grabbed my wife and I began to drag her. I kept dragging her and trying to get her out of the kitchen entrance. As people were fleeing, people were trampling on her. Her legs are injured."
Revan also highlighted the lack of safety measures in the hall, emphasizing the absence of functional fire extinguishers. He recalled the moments before the fire erupted, explaining that two small fireworks were initially lit during their dance, followed by four more a few minutes later. The hall owners had assured them that the fireworks were electric and safe.
The tragedy has shattered their lives, leaving them questioning, "On the wedding night… why did this happen? What did we do? Why did this happen?"
Qaraqosh, also known as Hamdaniya, is a Christian town that survived occupation by the Islamic State terrorist group. The incident has deeply scarred the community, highlighting the urgent need for stricter safety regulations to prevent such disasters in the future.