Investigation reveals causes of Al-Hamdaniya wedding hall fire tragedy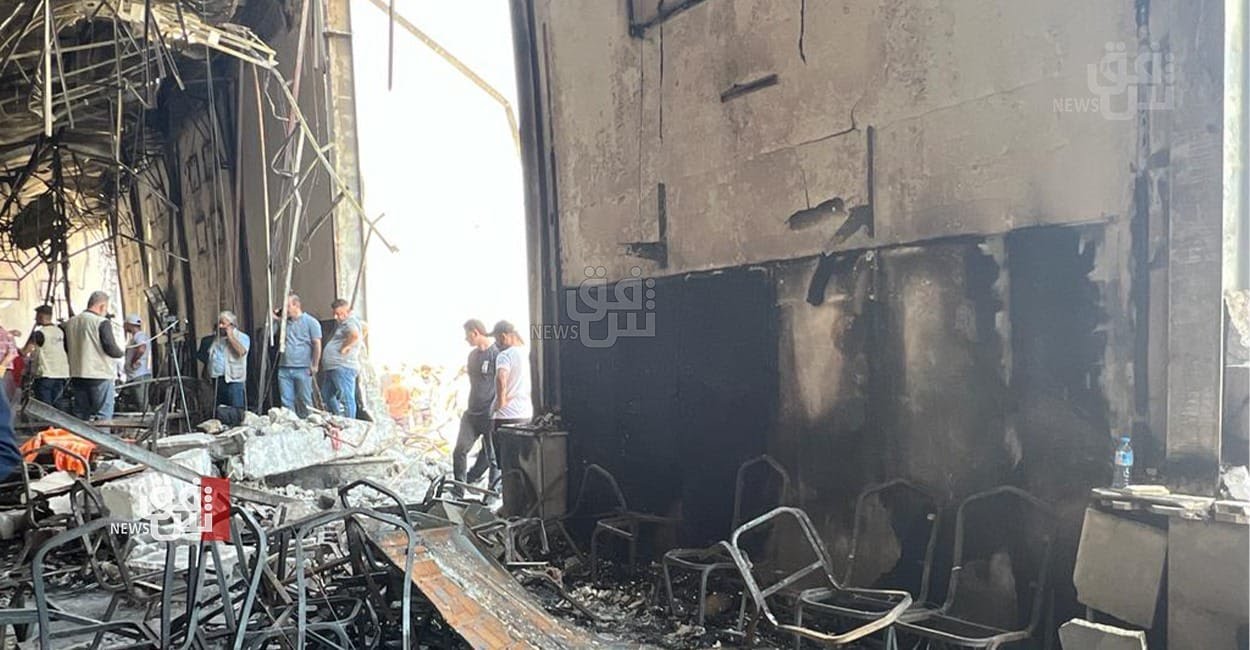 ---
2023-10-01 00:15:04 - Source: Shafaq News
---
Shafaq News/ An official investigation into the Al-Hamdaniya wedding hall fire incident in Nineveh Governorate has concluded, showing the grounds of the disaster.
According to an informed security source, the investigation results were delivered to the Minister of Interior, who is set to announce the findings soon.
The source stated that the investigation confirmed no criminal element was involved in the incident. Instead, fireworks and sandwich panels were identified as the leading causes of the fire.
The wedding hall was found to lack essential safety measures, including emergency exits, which exacerbated the situation. He added.
The tragic incident in the Al-Hamdaniya district claimed the lives of 107 victims, as officially registered by the Nineveh Health Department. Among the deceased, 41 bodies were charred and have yet to be identified.
Following the incident, the Iraqi government declared a three-day national mourning period to honor the Al-Hamdaniya fire accident victims in the Nineveh Plain region.