Grand Ayatollah Muhammad Mahdi al-Khurasani laid to rest in Najaf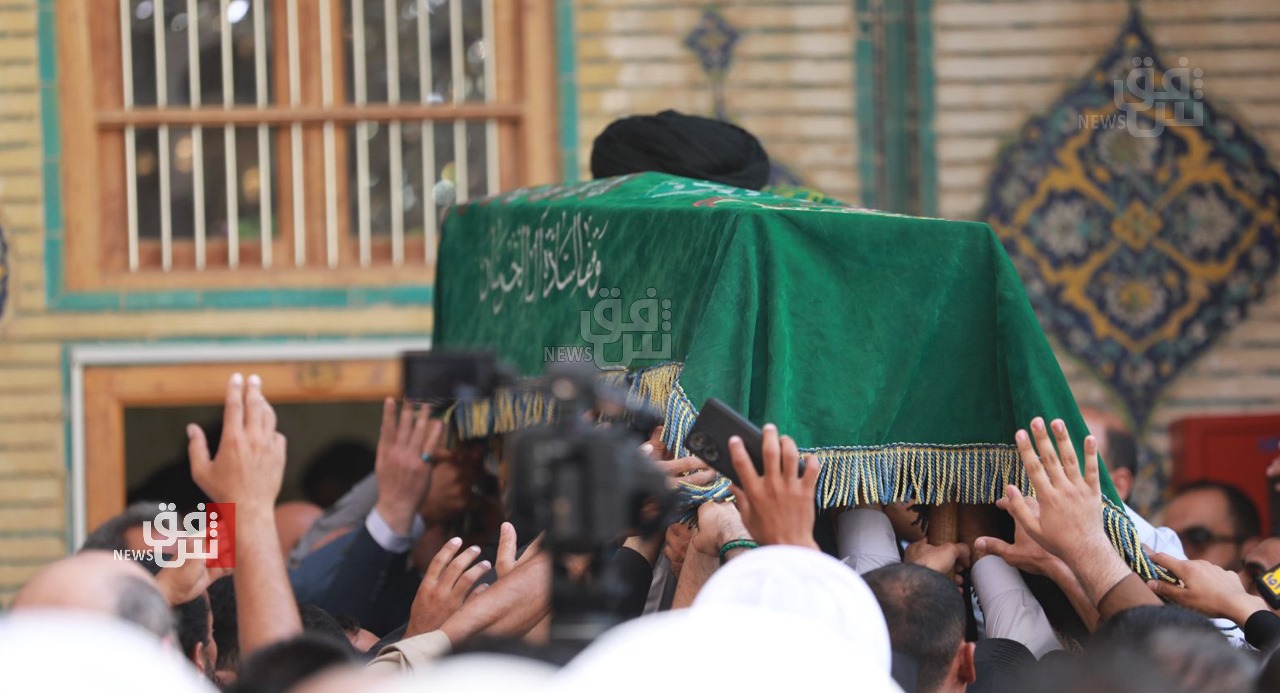 ---
2023-09-18 00:00:00 - Source: Shafaq News
---
Shafaq News / Amid an atmosphere of profound sorrow etched across the faces of religious authorities and seminary students in Najaf, Grand Ayatollah Muhammad Mahdi al-Khurasani was laid to rest on Monday morning at the shrine of Imam Ali before being interred in his final resting place.
The funeral procession was attended by the son of Iraq's highest-ranking religious authority, Ayatollah Muhammad Rida al-Sistani, along with a constellation of senior religious figures and seminary students from Najaf.
The monumental procession for Grand Ayatollah al-Khurasani's coffin, captured by the lens of Shafaq News Agency, unfolded within the precincts of the Imam Ali shrine, underlining the prevailing atmosphere of grief that enveloped all present.
Grand Ayatollah al-Khurasani passed away yesterday at the age of 96 in the city of Najaf, located 180 kilometers southwest of the capital, Baghdad.